The Coach House Bistro at Anthony's Inn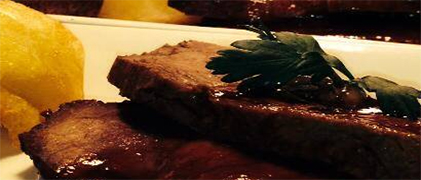 The Coach House Bistro is the new food project of chef Michael Mee. The Coach House Bistro offers diners an excellent choice of fresh, locally sourced food at exceptional value, all in the relaxing surrounds of Anthony's Inn.
Carvery Lunch: 12:30 - 3:00 Daily.
Bar food: 3:00 - 7:30 Thursday - Sunday.
(Find some of Michael's recipes here!)
For more information contact Michael or Jowita on (051) 643 711 or at From rolex replica sale to production, quality control, breitling replica sale the whole process control everything in good order and well arranged. Not only is the largest supplier of rolex replica sale movement today, also let many small brands had the power to survive.
Sandwich Menu
The sandwich menu is available from 12:30 to close daily, offering a range of sandwiches, paninis, wraps and bagels.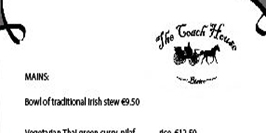 Bar Food Menu
The bar food menu is available from 3:00 until 7:30 Thursday to Sunday. Whether you'd like a light snack or a meal, there's something for everyone.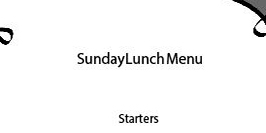 Sunday Lunch Menu
Traditional Sunday lunch is served from 12:30 - 4:00 every Sunday, offering all the favourites, not to be missed. Sample menu included.