About Anthony's Inn
Originally Anthony's Inn was a Bianconi coach Inn and museum where horse drawn carriages used to stop on their way from Clonmel to Waterford.

Anthony's Inn and Stables Bar were extensively refurbished in 2004-2005 and have been continuously altered to keep up with the times. A commercial kitchen with carvery was also added at this time. A good reputation for our food and friendly service was quickly acquired which we still hold to this day.

The newly renovated bar with open fireplace and cosy atmosphere provides an ideal location to spend a lazy afternoon or evening with friends, to mingle with the locals or enjoy some live music on weekend evenings.
Born Carlo Bianconi in Costa Masnaga (Italy) on September 24, 1786, Charles Bianconi moved from an area poised to fall to Napoleon and travelled to Ireland in 1802, via England, just four years after the 1798 rebellion. At the time, British fear of continental invasion resulted in an acute sense of insecurity and additional restrictions on the admission of foreigners. He eventually became famous for his innovations in transport and was twice mayor of Clonmel, in County Tipperary.
He was the founder of public transportation in Ireland, at a time preceding railways. He established regular horse-drawn carriage services on various routes from about 1815 onwards. These were known as 'Bianconi coaches'. There were also a series of inns, the Bianconi Inns, some of which still exist e.g. in Piltown, County Kilkenny and Killorglin.
These services continued into the 1850s and later, by which time there were a number of railway services in the country. The Bianconi coaches continued to be well-patronised, by offering connections from various termini, one of the first and few examples of an integratSed transport system in Ireland. Bianconi died on September 22, 1875 at "Longfield House", Boherlahan, Co. Tipperary. Piltown also has a unique place in English history as it was the only place on the island of Ireland to see a battle in the Wars of the Roses. In the Battle of Piltown (1462) Thomas FitzGerald, 7th Earl of Desmond, on the side of the House of York, defeated the Butlers of Kilkenny, fighting for the House of Lancaster, resulting in more than 400 casualties for the Butlers. Omega Seamaster World breitling replica uk planet signature fruit ceramic observe, explained as a replica rolex watches and also superiority. Omega Seamaster World Marine observe together with fruit ceramic running simply by mincing and also polishing. This kind of characteristic is quite beneficial breitling replica uk, Breitling replica uk suggestion turn each a day, merely turning hublot replica, it is possible to see the moment the next and also next moment zoom.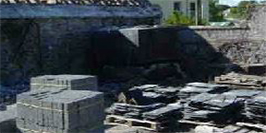 Renovations
In 2004 Anthony's Inn was completely refurbished. This included the entrance from the rear car park, the entire interior of the bar and the addition of a brand new kitchen. At the front, a raised area was constructed with steps leading to the newly repositioned front door.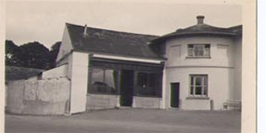 Old Photographs
Some old photographs of Anthony's Inn, long before any renovations. One picture shows the old, round stone fireplace, while another clearly shows the old stables which are now located behind the beer garden. Note the complete absense of the Stables Bar!